14 Jan
Nineteen ways to use your marmalade
It is that time of year when Seville oranges arrive on the stalls.
I still aspire make a trip one winter to the orange groves of Spain and the renowned Ave Maria Seville orange farm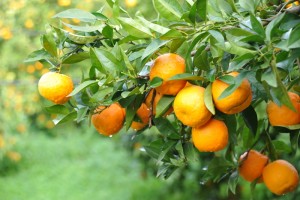 For now, the time has come to transform these fruits into that wonderful tart and bitter golden preserve.
Marmalade has many more uses, however, than just to appear as golden nectar on my toast and wake me up in the morning.
This, my very favourite preserve, comes to the fore when adding a hint of sharpness to  puddings and cutting into the fat of savoury dishes, adding zest to marinades and even a dash to wicked cocktails
So whether you are making the classic Seville marmalade, another of my aunt's huge choice of fruit or vegetable marmalades or the triple peel (the croquet players marmalade) just be sure you make enough to last you through the year for all your culinary uses.
Here are some of the marmalade options with links where needed.
SAVOURY
Studd a scored ham joint with cloves and then spread the rind with marmalade and bake
Add a spoonful of marmalade and a splash of cider to duck joints or a duck casserole
Bake a white fish, haddock or plaice with wine adding a spoonful of marmalade to the dish
Chinese style lemon marmalade chicken Chinese style chicken
Add a spoonful of marmalade to the mix when stuffing a pork loin or chicken breast
DRINKS
Try one of the Jam Tree's cocktails – the Tea Thyme Martini composed of gin, orange marmalade and grapefruit juice with sprig of thyme or just go to the Jam Tree and enjoy
You can also try turning your hand to making  Gin and Tonic Marmalade
MARINADES
Sweeten a vinaigrette with marmalade and toss over a spinach salad
SWEET
Stir a spoonful of marmalade into your morning yogurt and muesli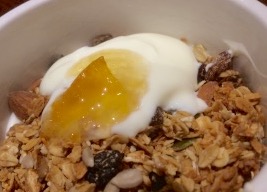 Bake marmalade into scones or buns
Blend and then drizzle over cake in place of a lemon drizzle cake
Make a marmalade sponge pudding cake using marmalade
(in place of golden syrup) check out Nigella
Use marmalade as a glaze over apple tart
Blend and top creamy puddings
French toast with marmalade middle
Thin and blend the marmalade and enjoy it as a pancake filling
Marmalade makes a perfect filling for an orange flavoured Victoria sponge
Cheesecake topping
Marmalade fool – fold into cream or  maybe add a meringue to make your Eton mess
*********
Now to the annual marmalade making labour of love and I shall be sure to have my marmalade made in time for the Dalemain marmalade competition in February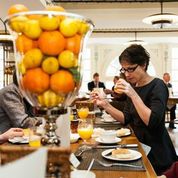 Pippa