17 Mar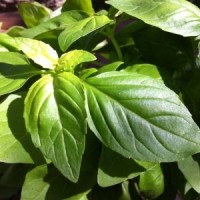 Happy St Patrick's Day
My stomach often cries out to me 'I just want something green' and whether it comes as a preserve or as a fresh adjunct on a plate, there is a huge array  of green foods from which  to choose.
Green foods somehow radiate health, often fresh and with nutritious and wholesome benefits.
And today it can give us all an Irish moment.
Take your pick from cucumbers, green beans, green  tomato, capers, courgette/marrow, gooseberries, grapes, greengage, peas, pears, green peppers and all the herbs.
Beryl has preserving recipes for using all of these green foods in jams, chutneys, pickles, vinegars, jellies and sauces and I have chosen the green bean chutney from Let's Preserve It as a solidly green example.
As there is one Preserve that she sadly omitted I have also added my link for the Pesto recipe, which I love.
BEAN CHUTNEY
(Green Beans)
450g (1lb ) runner or dwarf beans
450g (1lb ) brown sugar
2 large onions
850ml (1 ½) pints vinegar
3 tsp. each turmeric and mustard
1 tsp. cornflour
String and slice beans.; boil till tender in salted water; strain well; put in pan with 710ml (1 ¼  pints ) vinegar, chopped or sliced onions and sugar; boil 15 min; mix spices with remaining vinegar and cornflour, add to beans ; boil further 15min.
PESTO SAUCE
Maybe the Pesto sauce had not arrived in Cornwall by the sixties when Beryl was assembling her recipes for Let's Preserve It. My aunt has referred to Basil but it is included only as a Jelly.
Here is the link to the the Great Pesto sauce  I posted a couple of years ago. It is versatile sauce and well worth making fresh.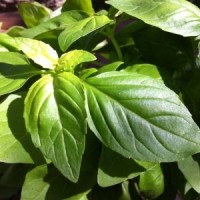 A very Happy St Patrick's Day
Pippa