18 May
How to make it and the many ways to enjoy it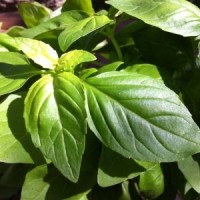 ANOTHER GREAT ITALIAN GEM
Those of us from the baby boom generation, raised in the post war years of austerity in the fifties and sixties were barely aware of other than English food. Dishes of other cuisines, say Chinese or Greek or Mexican, were never seen at home.
My mother could knock up a great curry but otherwise it was plain English fare and Italian food barely graced our family table.
So, as with many of my generation,  I can vividly remember my very first pizza. It  was prepared at a pizzeria in Shaftesbury Avenue and was wonderfully thrown in the air of course. This occasion was just before we going to see the ground-breaking  musical Hair. I was a student nurse in London and it was the swinging sixties and we thought life could just not get any  better.
But it did!  A zillion wonderful Italian dishes later and then Pesto arrived, albeit  so very much later in my life. I think that one of my daughters  first introduced me to the shop bought variety and then a self sufficiency moment took over.
Pesto is quick and easy to make and infinitely better than the store jars. It cannot be considered a preserve, however, and you will not find a mention of pesto in Let's Preserve It. At the time that I was savouring my first pizza, my aunt Beryl was probably on to another batch of relishes or jams and ready to publish Let's Preserve It.
PESTO SAUCE
 Big bunch of Basil, 50g (2oz) pine nuts, 50g (2oz) Parmesan, 150ml olive oil, 1 clove garlic (optional), pinch of salt, freshly ground black pepper,
In a pan, lightly brown (golden) pine nuts.
Combine the nuts with the basil, garlic and parmesan in a food processor and mix with enough olive oil to make a thick paste to your liking. Add salt and pepper to taste.
Pour into sterilised jars and use the remaining olive to seal and store the sauce in the fridge.
STORING YOUR PESTO SAUCE
Pesto is not great for storing. It will keep in the fridge if sealed with oil for a few days. It can also be frozen in either in a plastic bag or the ice cube fashion but do not  add the  parmesan until it has thawed.
Far better is to make a small quantity, as above, and use it generously soon.
UMPTEEN USES FOR PESTO
Pasta sauce
Spread a layer over a pizza base or sheet of puff pastry before adding chopped tomatoes and feta and diced Pancetta.
Stir into a bowl of yogurt or sour cream to make a dip– reminder – time to have a party!
Fill a bagel or sandwich with cream cheese and pesto – easy to pop in the school lunch box
Mix with fresh bread crumbs for breaded fish or chicken –
Use as a marinade for chicken and meat grills
Mix it into it  couscous  spices up otherwise rather bland dishes
Toss it into baby new potatoes – an alternative to butter
PIPPA